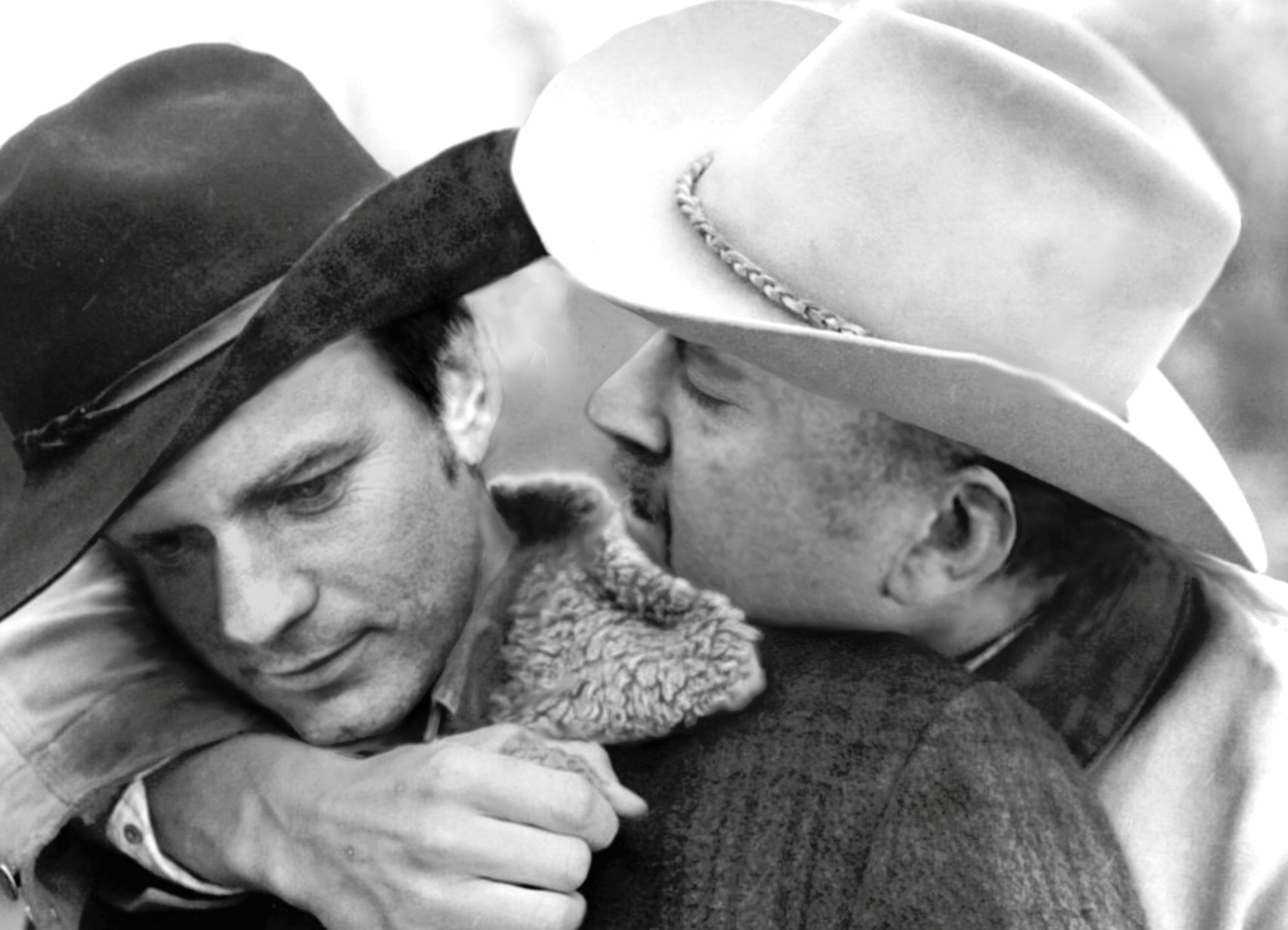 Every time I hear the song "All of Me," I can't stop picturing Louis C.K. and Ewan McGregor acting out the tent scene from "Brokeback Mountain" in slow motion.

Let me explain…

Before YouTube started enforcing copyright laws, I stumbled upon the full movie, "Young Adam." It's one of those movies you can basically watch with the volume turned all the way down. You know, porn. The rare moments when "Young Adam" is not having sex, he's either looking at someone like he wants to have sex or he's putting his clothes back on. Included in every scene is a large portion of intense staring, fingertips brushing gently across skin and thrusting, lots of thrusting. There are two scenes in particular I watched an embarrassing number of times. If you ever see it, you'll know exactly what I'm talking about. Ewan McGregor plays Adam, by the way.

Thus began my obsession.

Do you know how many Ewan McGregor movies include full frontal nudity? I googled it but there doesn't seem to be an accurate count. It's not a rhetorical question. I realy want to know, in case I've missed any. There are at least five, Young Adam included. Ewan is generous.

That last sentence is a play on words referring to both philanthropy and proportion.

Anyway, I had just ended a long-term relationship so my fantasy life was booming. I decided to have myself a little Ewan McGregor movie/fantasy marathon. Ewan and I took long walks on the beach, drank wine in France, shopped for furniture together…

I'm kidding, of course. I can shop for furniture on my own. We were fucking. We fucked on the beach. We fucked in France. He pushed a lamp off a table, threw me on top of it and fucked me right there, inside the furniture store. We fucked and we fucked and we fucked, all day long. I think I even called in sick to work so I could spend the day fucking him. It's probably the best sex I've ever had. Ewan couldn't get enough of me and he always put my needs first. He's very generous.

I was several months into the marathon when a friend of mine introduced me to Louis C.K.'s stand up. It wasn't about sex with Louie, not at first. He's hilarious, obviously. As I watched more and more of his stand up, then his show, I was drawn in by his vulnerability. It makes you want to listen, like he knows something the rest of us don't but it's a secret and he can only pass the message along to humanity via a code forged from dick jokes. That man is a master communicator. I find myself wondering if I just agree with everything he says or if I agree just because he said it. In any other context I would find that disconcerting, but with Louie I'm usually laughing out loud and that feels really, really good.

Also, he said this:

Speaking to men who complain about women wanting to cuddle after sex:

"She's not needy, you idiot. She's horny. You did nothing for her. Absolutely nothing. Her pussy is on fire because it's gone unfucked completely. Of course you're fine. You climbed on, went 'ugh' and rolled off. She's going, 'Something else has to happen! This is bullshit!' If you fuck a woman well, she will leave you alone."

Even though I know that bit was all about Louie getting laid after the show, I would have gladly taken my place in line behind every other woman in the audience, it's that good.

So, I put Ewan on the back burner and I was well into a Louis C.K. marathon when that same friend posted the following YouTube clip on my wall.

Eureka!

"All of Me," for some reason, has become the catalyst for a soft porn music video staring Ewan McGregor and Louis C.K., that plays in my head every time I hear it, and thank God. Instead of becoming annoyed, I smile every time I hear that familiar piano intro, then John Legend's voice singing, "What would I do without your smart mouth…" The images are so captivating. Sometimes, I have to pull the car over.

Come with me. See what I see…

Play the song. I posted the link below. This is an interactive essay and you won't get the full experience unless you cooperate, so do it now.

Now, scroll through the images below.

Slowly.

Take it all in.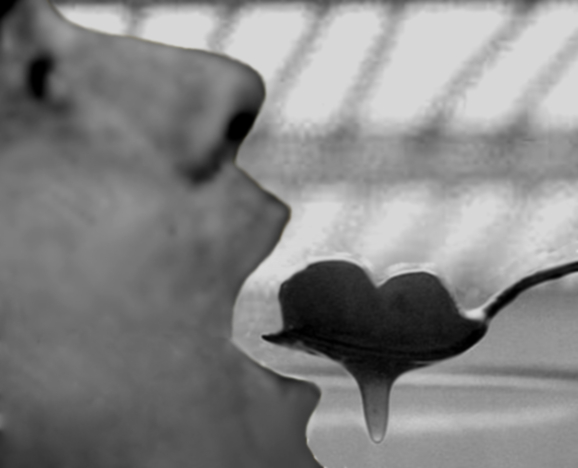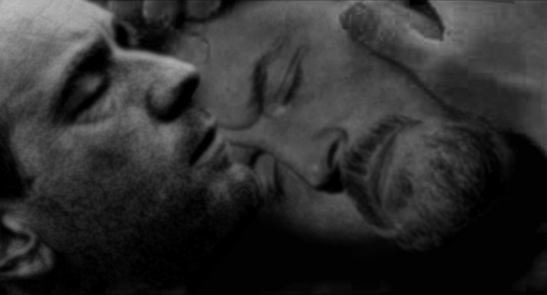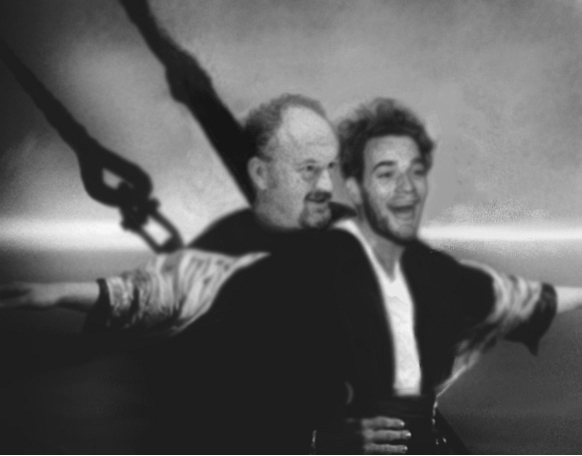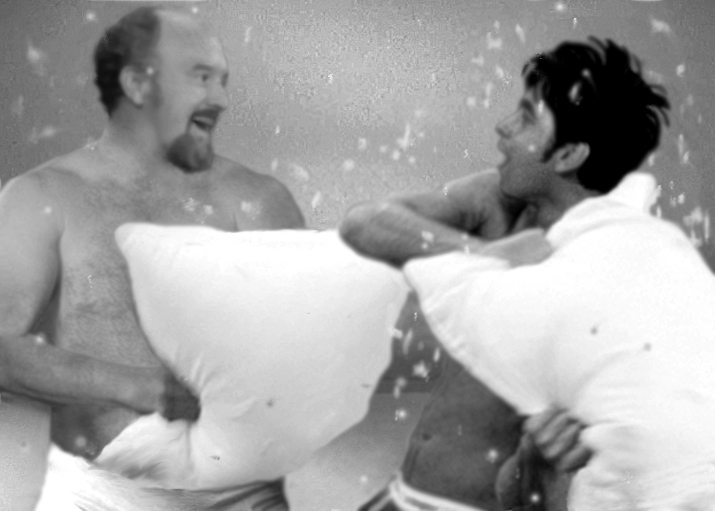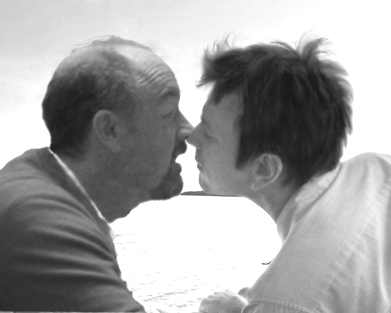 See?

I just want everyone to experience the same sense of joy that I do.

Also, I think I might be addicted to Photoshop.

You're welcome.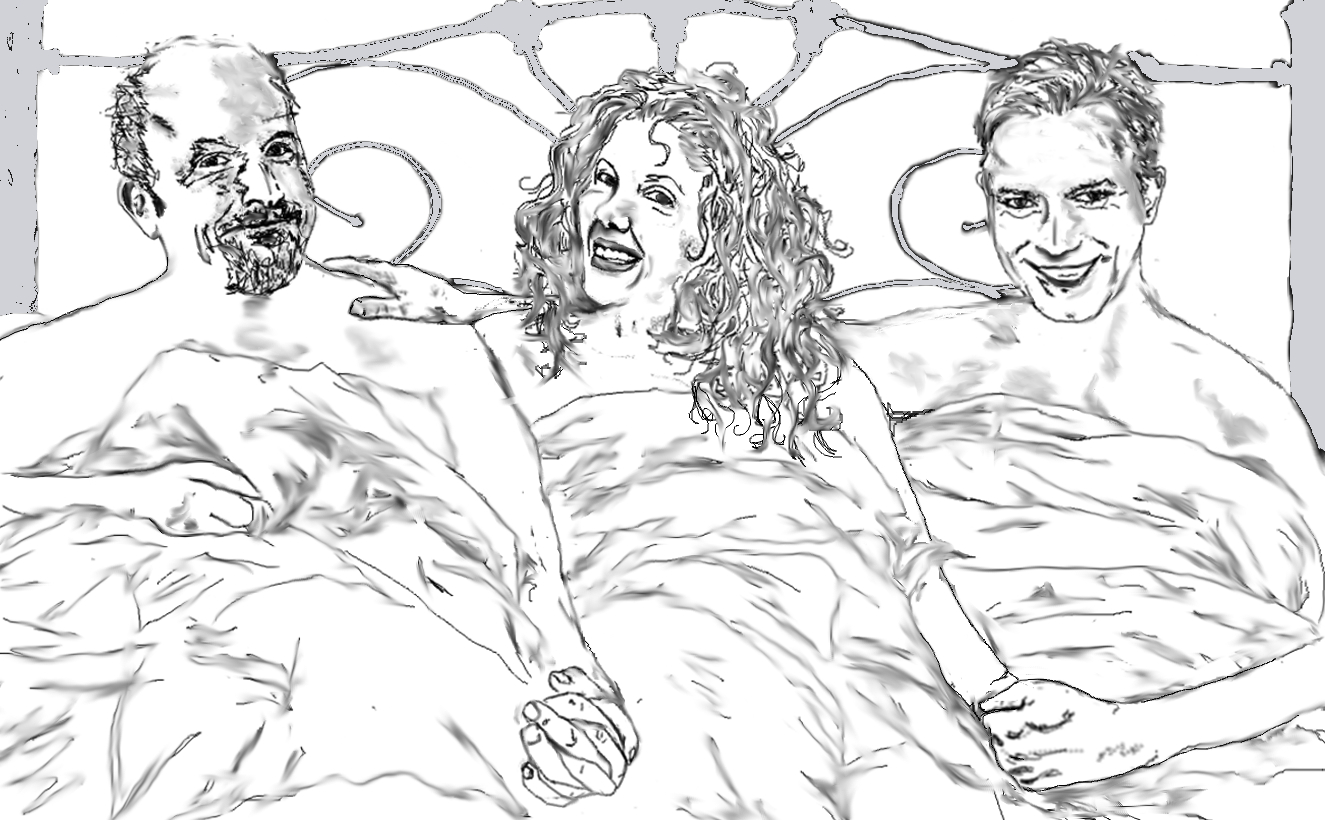 The song's still playing so scroll back up again. Then down, then up, then down...

Yep.